WULIBIKE NEUTRAL GRAY WOMEN BIKE JERSEY LONG SLEEVE
Elegant gray bike jersey women long sleeve comes with a noble style, which contains a little lazy atmosphere, but also is a representative of rigor and elegance. The pure beauty of gray tones to be more stable than white, to be more casual than black cozy.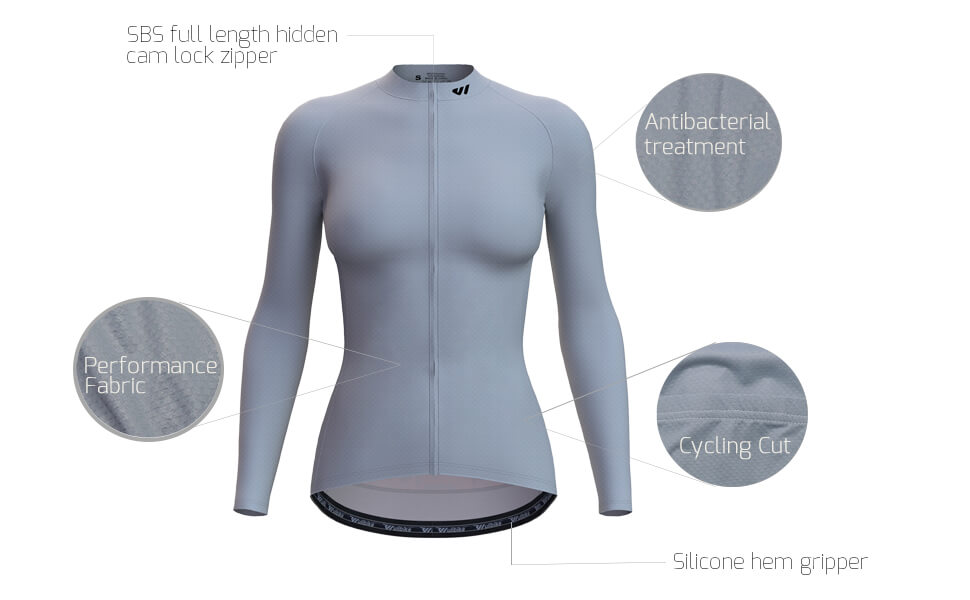 Original
Yarn Antibacterial
Treatment SPF UV 35+ sun protection factor
88%Polyester/12%Spandex
Main Fabric 180g(6,35oz), Side Waist and Sleeves 110g(3,88oz)
LONG SLEEVE SHIRTS FOR WOMEN DETAILS & MATERIALS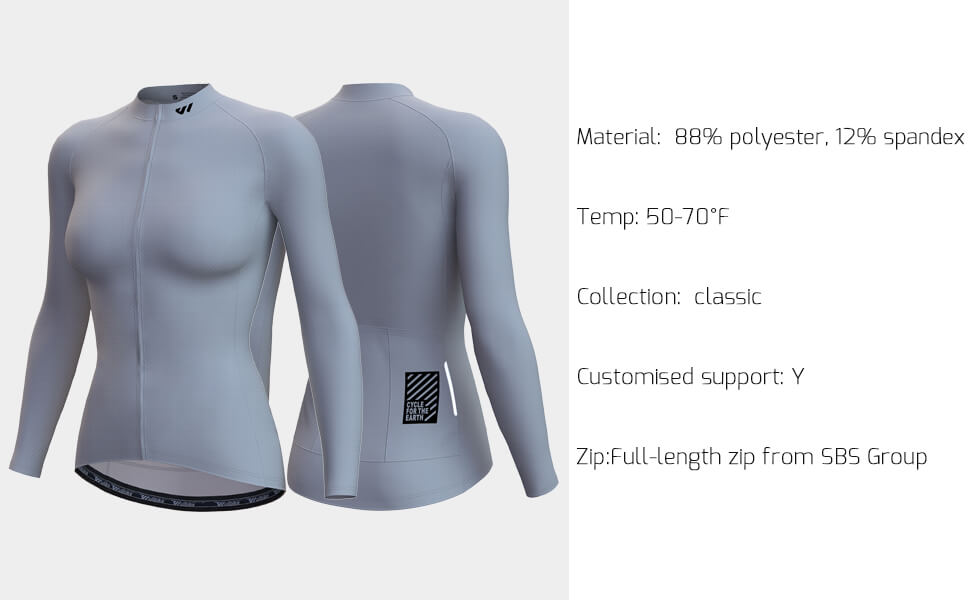 Cooling and Wicking Fabric
Cycling jersey long sleeve gray womens
Round collar
Raglan Sleeve
Three Rear pockets
Silicon gripper on the waist
Reflective tape on both sides of the pocket
SBS full-length front zipper
Jersey Color: Moonless Night, Neutral Gray, Lime Punch, Lily White
Everyone has a story and our story begins with the people,their ideas and their late-night brainstorming sessions which dedicate to make an cycling jersey just a little more close to perfection.