WULIBIKE MENS USA CYCLING JERSEY
Express your American patriotism and make your voice heard!Wear this jersey and proudly show your support!
Like the Founding Fathers, let freedom ring from the blazing path.
Original Yarn
Antibacterial Treatment
SPF UV 35+ sun protection factor
88%Polyester/12%Spandex
Main Fabric 180g(6,35oz),Side Waist and Sleeves 110g(3,88oz)
TEAM USA CYCLING JERSEY DETAILS & MATERIALS
Cooling and Wicking Fabric
Gender: Men
Sleeve length: short sleeves
Jewel neck
Raglan Sleeve
Rear pockets: 3
Silicon gripper at the waist
Reflective tape on both sides of pocket
Fully covered SBS front zip
Everyone has a story and our story begins with the people,their ideas and their late-night brainstorming sessions which dedicate to make an cycling jersey just a little more close to perfection.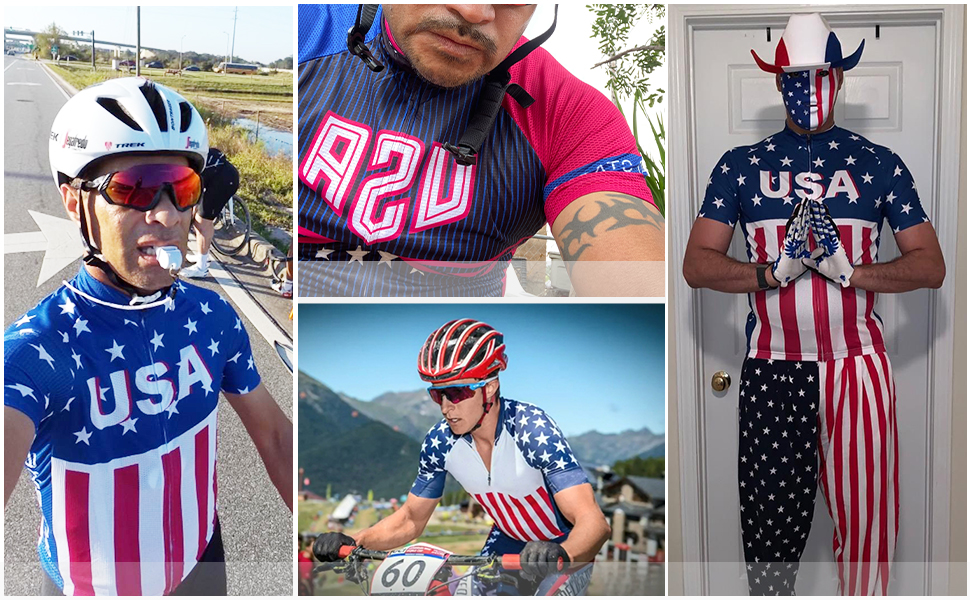 MEN CLUB FIT JERSEY SIZE GUIDE