WULIBIKE CYCLING JERSEY MEN LONG SLEEVE WHITE
cycling jersey men long sleeve summer, designed for everdaylife, shop our classical, affordable, and timeless pieces!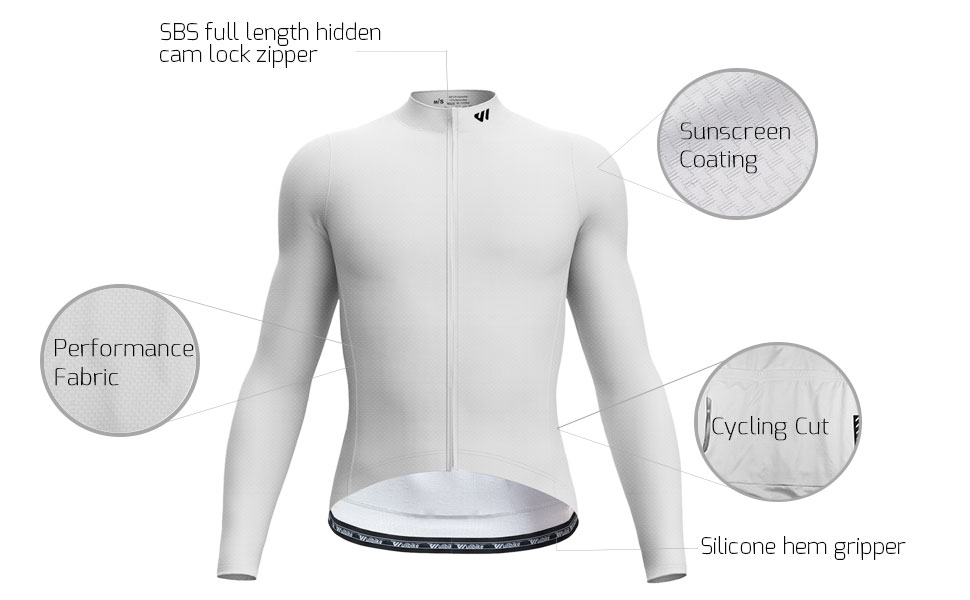 Original Yarn
Antibacterial Treatment
SPF UV 35+ sun protection factor
88%Polyester/12%Spandex
Main Fabric 180g(6,35oz), Side Waist and Sleeves 110g(3,88oz)
MEN LONG SLEEVES DETAILS & MATERIALS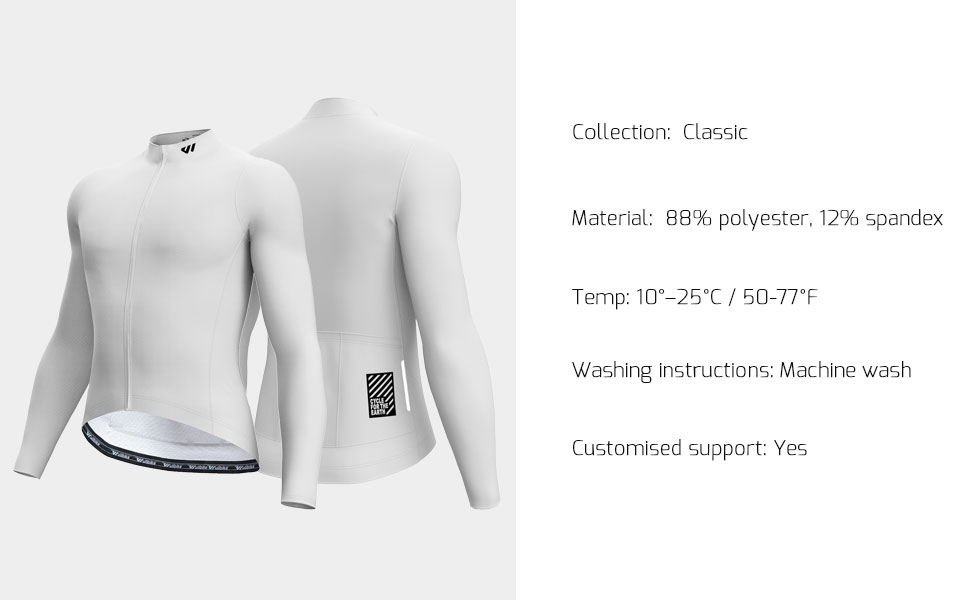 Cooling and Wicking Fabric
mens cycling long sleeve jersey
Round collar
Circular sleeve
Three Rear pockets
Silicon gripper on the waist
Reflective tape on both sides of the pocket
SBS full-length front zipper
Jersey Color: Moonless Night, Neutral Gray, Lime Punch, Lily White
Cycling is more than a passion, it's an art form. And like any great art, you need the proper tools to get your vision across.
Simple, Unique & Elegant Garment, Comes in different vivid colors. Read More.