WULIBIKE FUNKY MENS CYCLING KITS SHORT SLEEVE
Illuminating yellow, full of enthusiasm and positive and bold colors, meets our pursuit of vitality. Warm yellow, like the energy of the sun, represents our pursuit of energy, purity and hope in the New Year. No matter how uncertain the future may be, we can continue to overcome it.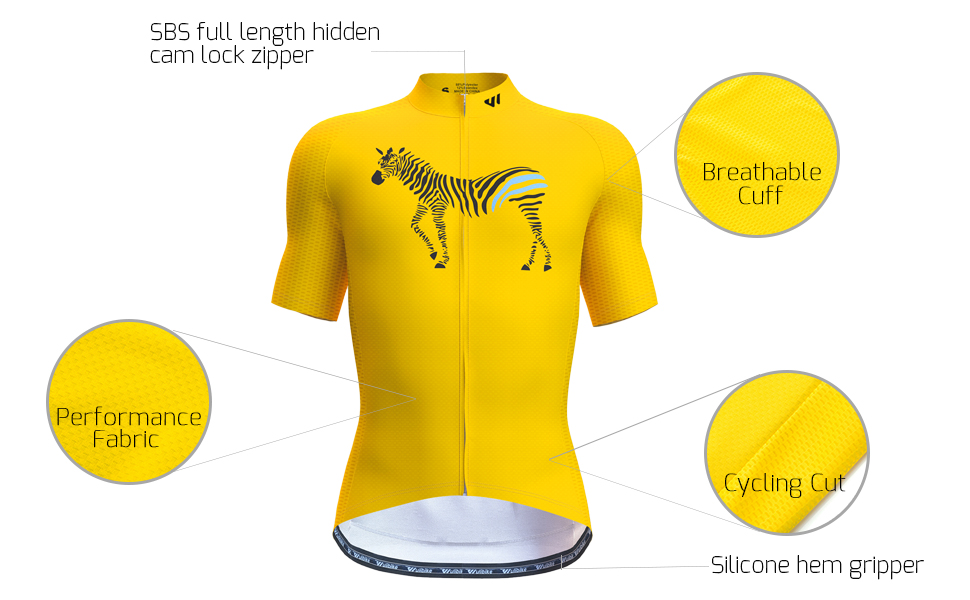 Original Yarn
Antibacterial Treatment
SPF UV 35+ sun protection factor
Tops: 88%Polyester/12%Spandex
JERSEY:Main Fabric 180g(6,35oz),Side Waist and Sleeves 110g(3,88oz)
Bottom: 80%Polyester/20%Spandex
BIB SHORTS:Main Body 230g(8,11oz),Braces 180g(6,35oz)
SUMMER SHORT SLEEVE CYCLING KIT DETAILS & MATERIALS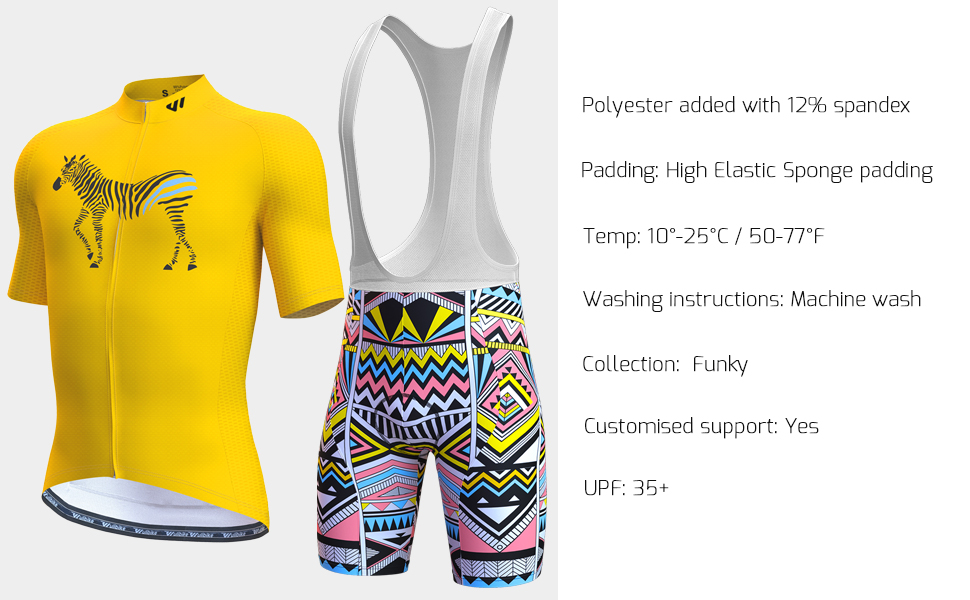 Club fit
Made using a breathable Polyester and Spandex fabric, is perfect for cooler rides in Summer.
Gender: Men
Sleeve length: short sleeves
3 Back pockets, convenient for storing small items.
Silicon gripper at the waist and leg
Reflective tape on both sides of pocket,Back reflective tape ensures your night safety while cycling.
SBS Full length front zipper, automatic lock function, in the process of motion friction forbid sliding.
High elasticsponge pad
Anatomic design with sublimation print(Using Italian Ink), never fade out,it's harmless to the skin.
MEN'S SHORT SLEEVE KIT SIZE GUIDE