How to choose the right bicycle shorts
Firstly, you need to determine the type of bike shorts you are looking for:
Regular cycling shorts
These are classic Lycra bike shorts, no bibs, no fancy extras.
On the whole, it's comfortable.
They do have a tendency to "curl up" under your gut, especially for people who should be carrying more weight.
It's obviously easier to ease yourself with these – an important factor to consider when riding long distances.
Bib Shorts
Just like regular cycling shorts, but with a 'suspenders' arrangement that goes around your shoulders to hold the shorts.
More comfortable than regular cycling shorts, as they don't have the tension of waist elastic bands, and they tend to hold in place better.
They don't curl under your stomach like regular shorts do
They are awkward to go to the bathroom and require you to take off half of your clothes or stretch them a bit.
Panties
Basically plain shorts with a biking lining.
Cycling is not as comfortable as good cycling shorts, but it is still better than non-cycling shorts.
It's more durable, which is often a good thing when you're mountain biking.
If you don't feel comfortable wearing Lycra in public, or if you have to leave your bike for a period of time during the day, it's less embarrassing.
Undershorts
Like regular shorts, but usually made of lighter mesh fabric, let them be worn over other shorts or pants.
Allows you to get most of the comfort of bike shorts while wearing any regular outfit.
Then you need to determine what features you are looking for in the shorts:
High quality suede
Now that means the suede should be "3-D" molded and provide a reasonable amount of filling, but not too much.
High quality material
Look for fabrics that have a 4-way stretch instead of a 2-way stretch. They'll fit your body better.
Cards also come in different weights or thicknesses. The thicker the fabric, the better its support and durability, but at the expense of more heat.
Clip legs device
A good leg clamp on the bottom of the shorts will keep them in place and not too tight. They usually have a "sticky" rubbery feel.
Number of panels
The more panels you have, the better your shorts will fit. Flat sewn shorts are better.
Back height
Not really for suspends, but regular biking shorts should belong at the back so that they don't expose your back when you bend over in the riding position. Some cheap shorts won't do that.
Compression fabric
A relatively new trend, but some cycling shorts are made of compressed fabric, which puts more pressure on your muscles and helps them function better.
How do we choose the leg clip function, which is related to our comfort
There are several different styles of leg pinchers. Some people stretch more easily than others.
Thick silicone leg clips
In my experience, it's the least stretching and the most uncomfortable.While they did a good job of not letting their pant legs slip, I found the level of discomfort not worth it.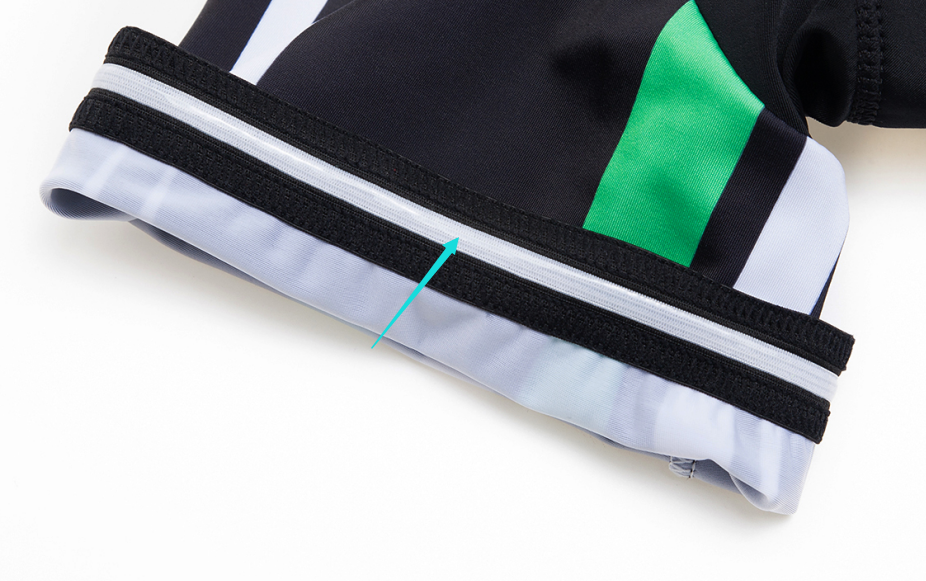 Elastic leg clips
The material is slightly different from the other short styles, similar to the "elastic", but only a little sticky inside.They do tend to stretch and don't stay put as often as the tacky ones.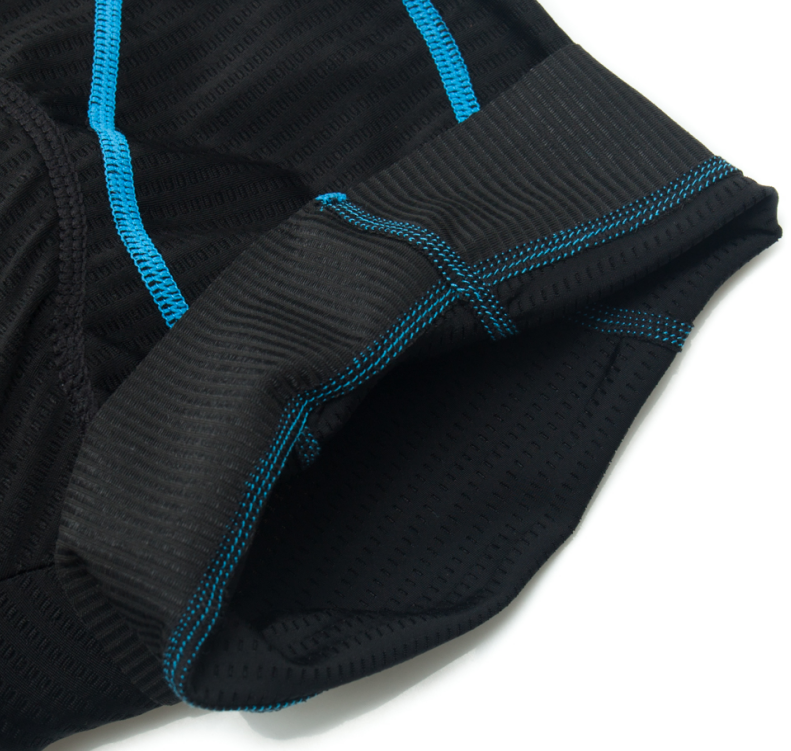 Rubber droplets leg clips
There are shorts that have the type of stickiness described above, but are more bound and can be stretched over time.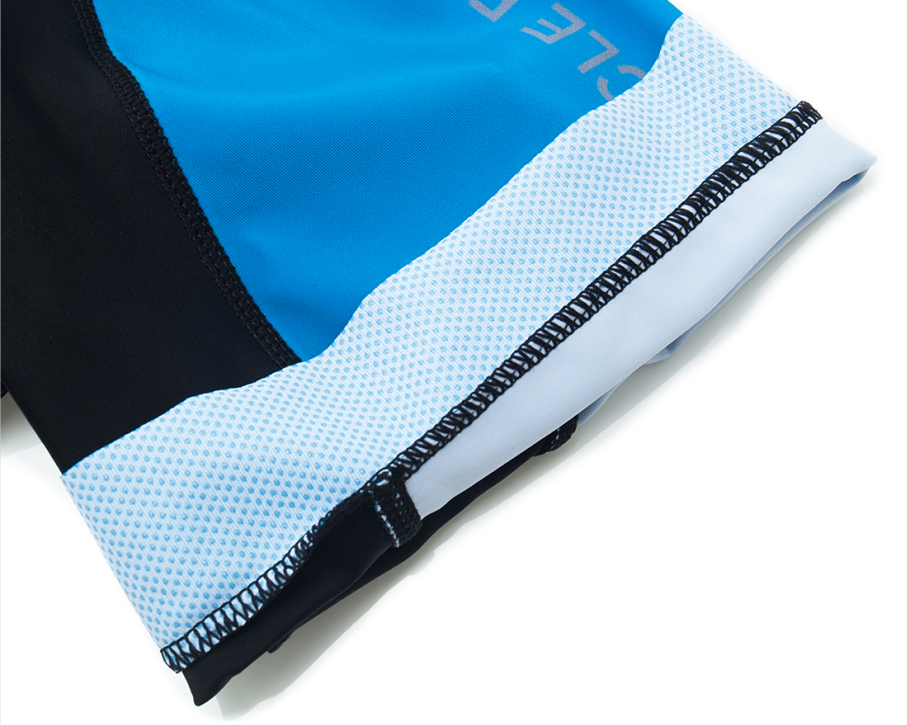 When should you change your riding shorts
This is hard to answer exactly, but it should yield some useful rough estimates.
The material can thin, holes can start to appear, lose elasticity or stitches can start to come loose.Objectively speaking, if people can see your junk, then it's time to retire shorts (or, in cold climates, limit them to legging-wearing winter duty only).
Chamois can deteriorate over time, and chamois tends to clump together or become rough in certain places.So if a pair of shorts isn't as comfortable as they used to be, it's time to throw them out.
What can be done to make shorts more durable
Washing method – wash in mild cold water and hang to dry.The dryer seems to be the murder of Laika and it is vital not to use it.
Make sure your shorts never rub against anything that wears (seat pockets, Velcro bits hanging from your jacket, etc.) while you're riding, as the material will wear out very quickly.
I hope the above information is helpful to you on how to choose the right cycling pants for you and thank you for taking the time to read my article.
As a token of appreciation, if you buy our Wulibike cycling pants, we will offer you a 15% discount. please contact us at support@wulibike.com.
and note that from the "How to Choose, Use and Care Cycling Pants" Page, and we'll send you a discount code.
Read Men's Cycling Shorts Collection