WULIBIKE WOMENS BIKE PANTS 3/4 LENGTH
Made using supported by breathable, skin-touch and stretchy fabrics, these seven-minute cycling pants are perfect for cooler rides in Spring and Autumn.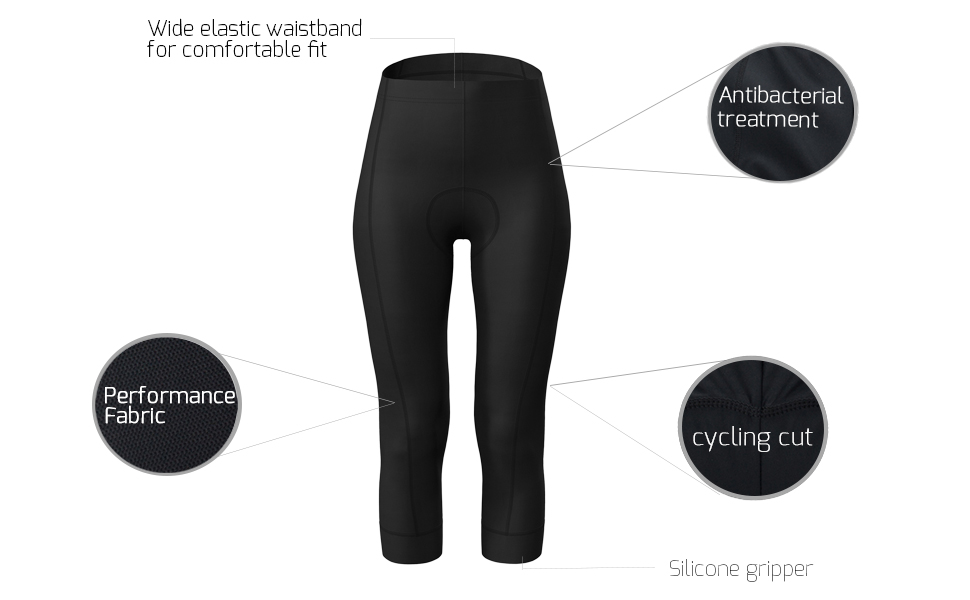 Original Yarn
Antibacterial Treatment
SPF UV 35+ sun protection factor
80%Polyester/20%Spandex
Main Body 230g(8,11oz),Braces 180g(6,35oz)
WOMENS CYCLING PANTS DETAILS & MATERIALS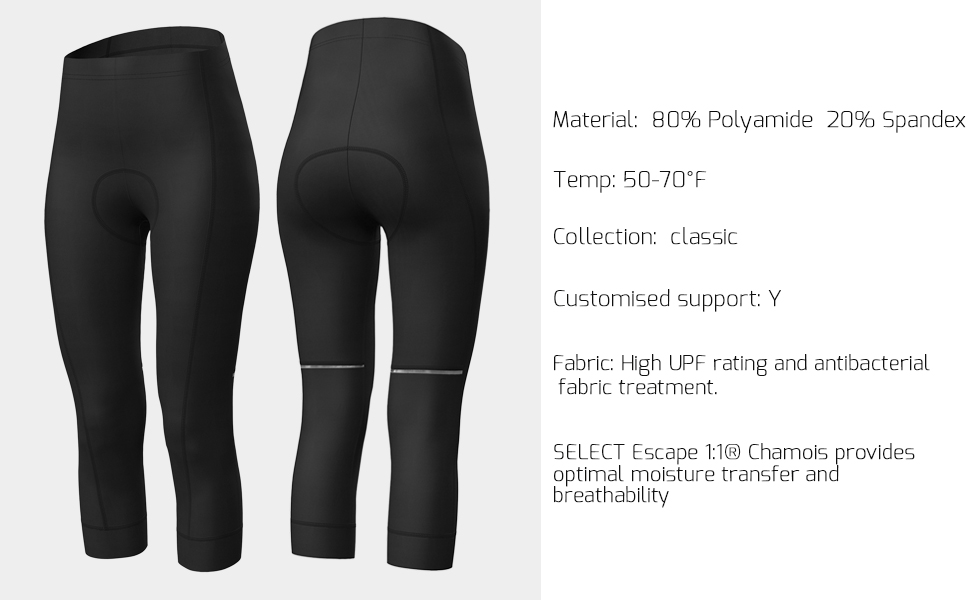 Cooling and wicking fabric
Gender: women
Reflective stripes at the leg
WULIBIKE logo reflective.
Use a netted elastic fabric over the popliteal fossa
High-elastic sponge pad,2mm thickness
Six Line four needles flat stitching to effectively prevent friction sores between skin and stitching seams.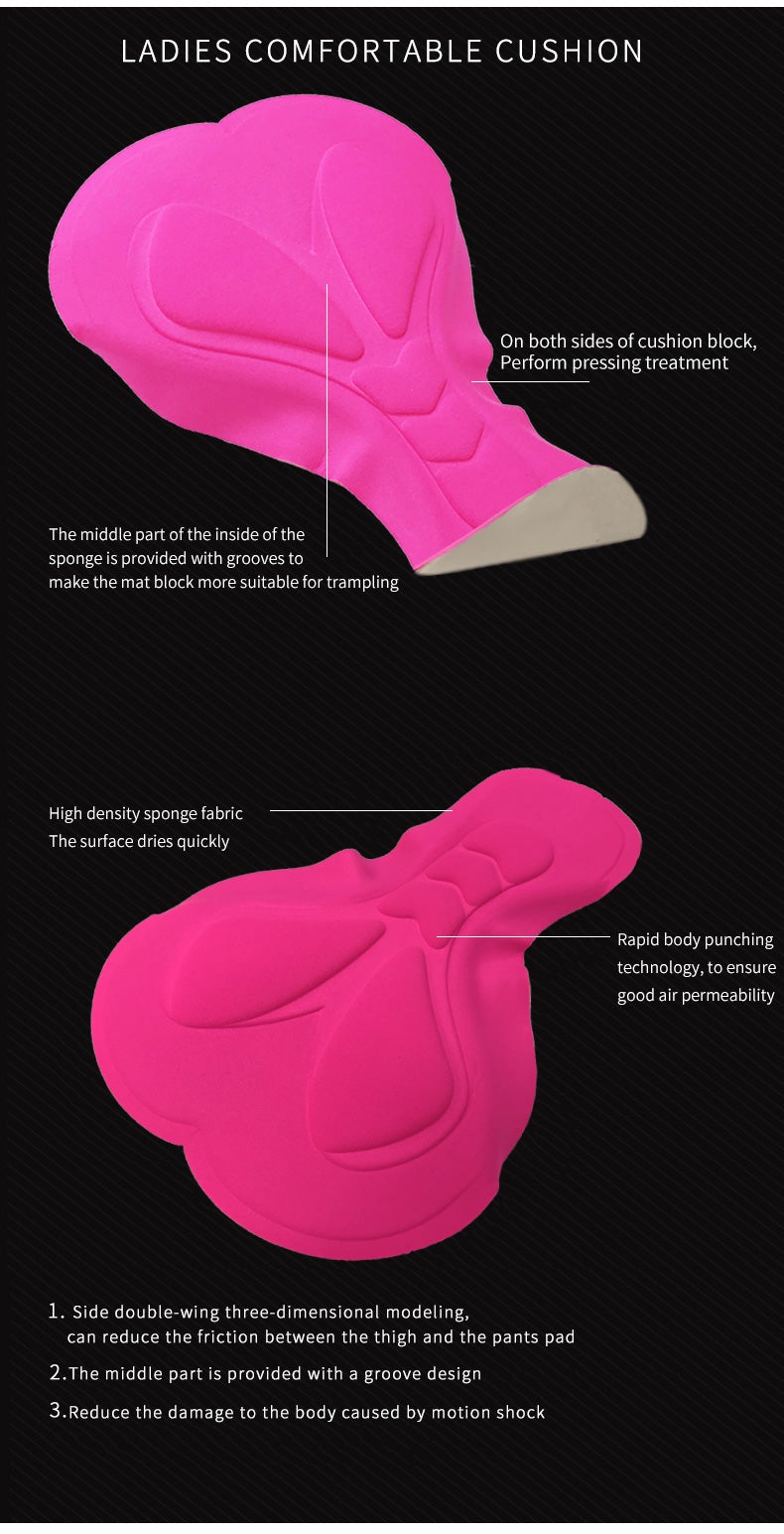 Everyone has a story and our story begins with the people,their ideas and their late-night brainstorming sessions which dedicate to make an cycling jersey just a little more close to perfection.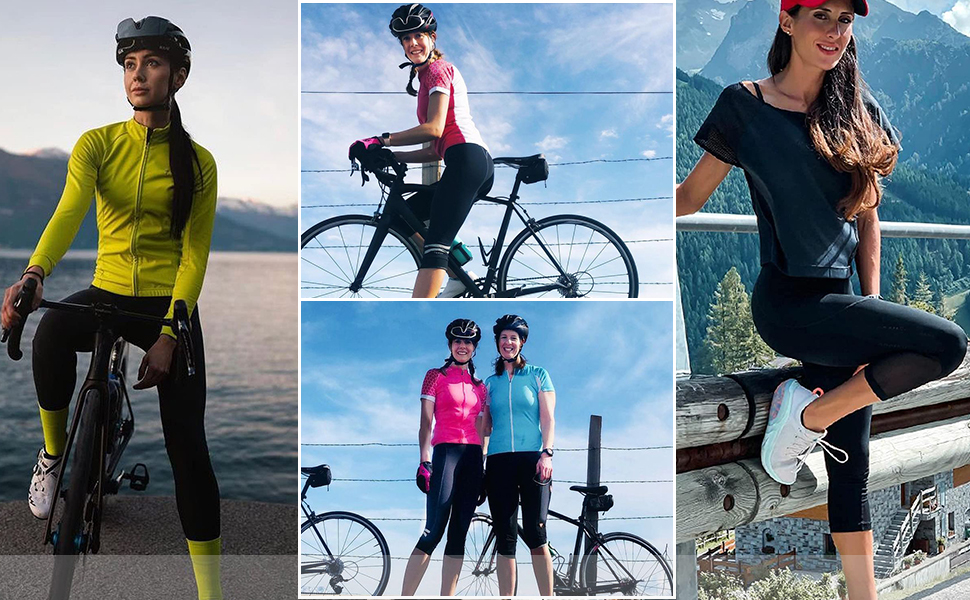 WOMENS CYCLING TIGHTS SIZE GUIDE